Home Emergency Services are provided by our subsidiary Local Assist.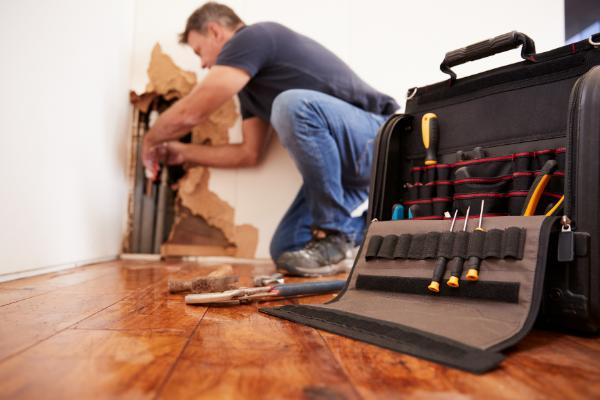 We founded Local Assist in 2008 to provide a 24 hour emergency service to customers who suffered an event at their home where they required emergency assistance with such as a leaking pipe, broken window or boiler failure. Local Assist has since branched into providing building and repair services to the insurance industry in conjunction with its sister companies as part of the Insurance Solutions Group.
LA's approach to the market via system driven job deployment coupled with a first rate claims handling team puts us a step ahead of the competition and provides our clients with not only a cost effective solution to home emergency claims handling but also provides them with a 'premier' class service that will assist in customer retention and developing their reputation as a customer centric focussed organisation.
Services
Local Assist predominately provides trade services to the public as part of an general insurance claim or home emergency insurance claim however we are also involved in maintenance work such as boiler servicing and general property repairs as well as working with other commercial entities such as construction companies (providing the 24 month HE service for failed services) and FM companies. Other services can include FNOL and call handling services without the requirement to deploy contractors but where accurate, concise information must be recorded and shared with a clients partner.
Process
We like to keep the processes simple as speed is often a factor. We receive calls and email instructions each month from people making a home insurance claim. Our 24/7 Contact Centre team log the call on our bespoke IT system, ensure the policyholder has insurance cover (where applicable) in place and then pass the work onto our vetted network of approved subcontractors.
We provide our subcontractors with access to our IT system via their smart phones which provides the details of the job including the date and time of the appointment, the nature of the work that is required and amount being paid for the initial site visit. Once the work is complete the system also allows the contractor to obtain the customer sign off, upload photographs of the completed job and create an invoice directly from site, meaning our contractors get paid very quickly creating a cost effective and loyal network. In the event that additional work is required that is not covered by the customer's home insurance policy the Local Assist franchisee can provide a quote to the customer and charge the customer directly for any extra work they would like doing.
Claims Handling Philosophies
Treating Customers Fairly is one of Local Assist's key philosophies as we strive to align ourselves with underwriters and the Financial Ombudsman and since many of Local Assist's current clients operate a variety of schemes, our claims team is well versed in managing differing terms and conditions, policy benefits and customer expectations.
In order to ensure the correct terms are applied to each claim, Local Assist has developed an internal file sharing system which contains a policy wording database as a base reference for all staff. In addition to this, our Claims Management System is set by client which allows us to automatically attach a full copy of the corresponding policy wordings to each claim to ensure maximum visibility throughout the claims process.
Advisors are also supplied with a desktop support file containing flash cards, contact lists and various other items to assist in call handling and empowered decision making.
Local Assist understands that adherence to policy terms is essential and so ensure that each advisor is fully familiar with each product sold by a client a full 'new scheme' training session is provided to all claims handlers prior to a new scheme going live. This training will focus on the key elements of the cover with each claims handler completing a quiz on the product prior to undertaking any claims.
Contractors
LA utilise a large number of engineers/contractors across the UK covering multiple trades on a sub-contractor basis. The contractor network itself is constantly evolving as new contractors are recruited although we tend to develop close working relationships with key contractors that provide the majority of the services to us.
The Contractor Department will look to identify suitable contractors in an area using the following:
Contact existing contractors in the area for referrals
Use trade bodies (FMB, Gas Safe, FENSA, TrustMark etc) to find contact details of contractors
Promote the recruitment of contractors via social media
Once a contractor has been identified they will be contacted for a phone interview and their interest in joining the LA panel of sub-contractors ascertained. They are then asked to complete the web based application at www.ssgcontractor.co.uk and upload supporting evidence. A hardcopy application form is also available.
Contractors are provided with a schedule of rates based on trade and geographic location to which they must agree to work along with service level agreements.
The web application requests that the following information is provided:
Company details (contact, financial, trading history, number of employees, trades covered, geography covered, hours worked) – permission to credit check them is also sought
Directors details
Evidence of public and employers liability insurance
Evidence of a valid H&S policy
Examples of method statements and risk assessments
Evidence of membership to trade organisations and accreditations
Evidence of trade qualifications i.e. Gas Safe
References
Once complete the contractor is presented with a copy of the Sub-Contractor Agreement and asked to electronically sign it. A copy is then automatically emailed to the contractor.
The application is reviewed by the Contractor Department and assuming all of the relevant information has been provided and meets our requirements then the contractor is approved and placed on panel. A contractor information pack is then sent to the contractor and they are invited to attend a meeting with the Contractor Department to discuss how work will be deployed to them and for training on the system.
Costs/Rates
LA operate a number of different methods of costing that range from fixed price repairs through to a call handling fee and net contractor rates or even just a simple margin applied to repair costs – we work with our clients to ensure that the bespoke service we offer also includes a billing method that best meets our client's needs.
Benefits
It is difficult to stand out in the competitive market of home emergency claims management and we strive to bring excellence to all aspects of the business. We invest heavily in our people, systems and contractor network to provide a best in class service centred on the customer experience. These bring about obvious benefits and include:
High volume call handling capacity
White label call answering service
Surge capacity from other parts of the Group
Multiple trades services provided across the UK
Bespoke billing solutions