Latent defect insurance services are provided by our subsidiary company Service Solutions Direct Inspections.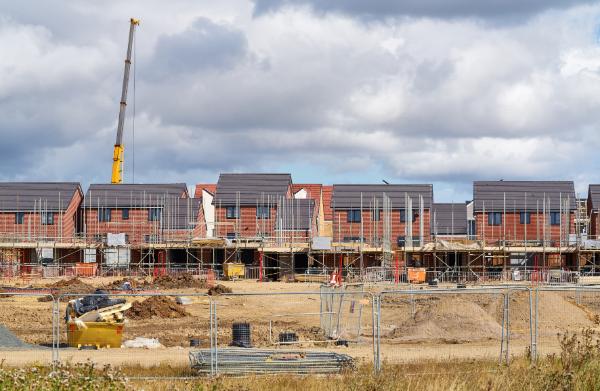 Insurers and warranty providers operating in the new build housing sector need to know that the properties they are providing cover on have been constructed properly using best practice techniques and in accordance with the appropriate regulations. Service Solutions Direct Inspections provide an inspection service to check for defects and failures at each stage of construction.
We have UK wide coverage use directly employed and subcontracted surveyors and a dedicated 24/7 contact centre.
Services
We have developed a bespoke new build 5 stage inspection management system designed for onsite reporting using best in class video evidence and GPS features. This is a unique mobile technology that drives evidential video applications. The software automatically turns audio, video and images captured on a mobile device into reliable evidence that is suitable for recording new build property inspections.

Summary reports created at each of the 5 stages:
- Foundations
- Substructure & Ground Floor
- Super Structure up to 1st Floor
- Super Structure Including Roof
- Completion of Works

Reports are accompanied by video evidence of the inspection and verbally annotated

Reports can be available (subject to 4G access) within 15 minutes of completion

Reports will highlight concerns or irregularities
The system also enables live, secure and recorded video calls between field and base, as well as integrating advanced workflow and reporting features. This means surveyors can obtain guidance from HQ if they require additional information regarding a site or technical assistance.
Because the system is cloud-based, it can easily be scaled up or down to suit client requirements and to cope with usage peaks meaning that dealing with thousands of surveys per month can be accommodated where necessary.
Service Solutions Direct Inspections work alongside some of the biggest providers in this marketplace and can offer bespoke solutions where required.
Benefits
We bring a new approach to an industry that has been monopolised by a few large providers with no aspiration to improve on their traditional surveying and reporting methods. We believe SSDI are the first to market with our video reporting and……

Unique video reporting with reports provided within 48 hours of a site visit

Full UK coverage using experienced surveyors

A competitive costing model with significant savings for multiple reports